The 4Sleep mattress is covered under a 10-year manufacturer warranty and you have 100 nights to test this mattress and decide if you truly like it. Even better, it costs less than $1,000 — making your bank account very happy.
Read on to learn more about this memory foam mattress and the many features it boasts!
COUPON: Click Here to Get $75 Off Your 4Sleep Mattress!
The 4Sleep Mattress – Quick Summary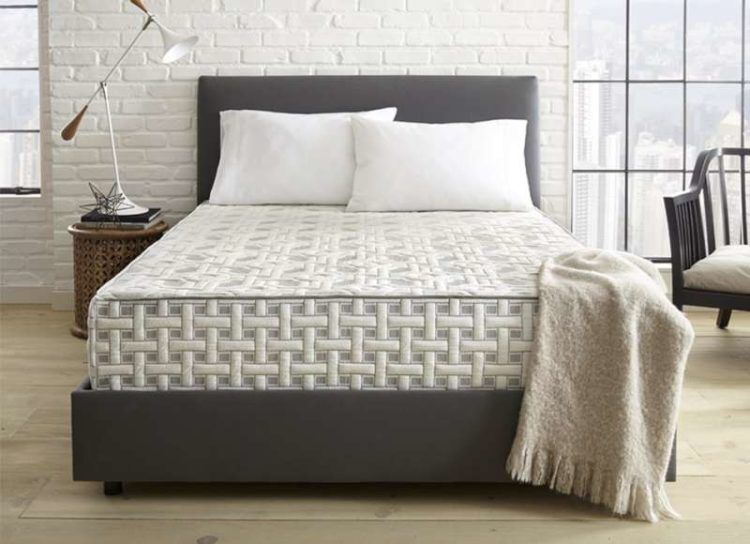 You Might Want To Pick the 4Sleep Bed If:
You like a firm mattress: If you are a back or stomach sleeper, or if you simply prefer a firmer mattress, you'll enjoy your nights spent on this memory foam product.
You sleep warm: A unique gel foam keeps the heat low and the night sweats away.
You sleep near the edge each night: You don't have to worry about "bottoming out" or little support when lying on the edge of this mattress.
You want to keep costs under $1,000: Purchasing this mattress won't hurt your savings account. You'll enjoy the benefits of a high-quality memory foam mattress without paying a fortune.
In-Depth Review: The 4Sleep Mattress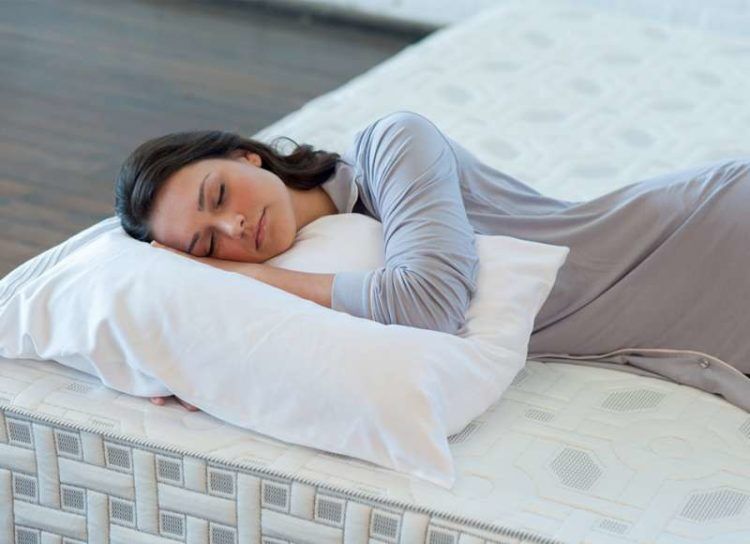 The 4Sleep is an 11-inch memory foam mattress comprised of four foam layers. It features a unique gel foam that keeps the mattress cool and helps disperse heat away from your body. Many users say this mattress sleeps much cooler than a traditional memory foam product and they slept cool and comfortable all night long.
In addition to keeping you cool, the foam layers also provide excellent pressure relief and ensure you wake up rejuvenated and ready to tackle your daily activities.
This is a firm memory foam mattress. On a scale of 1 to 10, with one being extremely soft and 10 being very firm, this mattress is rated a 7. It provides plenty of support for stomach sleepers who need to stay on top of the mattress, yet enough cushion that back sleepers won't feel the mattress pressing against their spine.
Unfortunately, the firm design of this mattress isn't a great match for side sleepers who need a softer bed and those who prefer a more plush mattress.
This mattress provides a very pronounced body contour and hug. While this type of feel is normal in a memory foam bed, this mattress is a bit more dramatic and many users say they sometimes felt a little stuck and too enveloped in the hug of this product.
It also has a slower response and little bounce compared to other memory foam mattresses on the market with the similar price tags.
The trial period and warranty are nothing extraordinary and are comparable to most memory foam products. The 4Sleep memory foam mattress comes with a 100-day risk-free trial period, which lets you test the mattress for up to 100-nights.
If you decide you are not satisfied with the mattress during that time, you can return it for a full refund. Additionally, the mattress is covered under a 10-year manufacturer warranty, which is standard among these products.
Firmness
Your ideal firmness level depends on your body type, personal preference and favorite sleeping position. Stomach sleepers should consider a firm product while back sleepers need a medium-firm option. Side sleepers should look for a soft mattress.
Durability
The best mattresses should last a minimum of 8 years. Look for products made using high-quality materials and a sturdy design. Before purchasing a product, read through customer reviews to ensure the mattress holds up to extensive use.
Temperature Regulation
Innerspring and latex mattresses are best for sleeping cool. Unfortunately, memory foam products can retain an ample amount of heat and have a difficult time dispersing it away from your body. If interested in a memory foam product, look for mattresses that offer cooling features such as gel foams and breathable fabric covers.
Pressure Relief
Look for mattresses that redistribute your weight and place it on your stronger joints. Mattresses with excellent pressure relief prevent sleep-related stiffness and aches.
Warranty
Consider products with a minimum 10-year warranty. The best products are covered for 20 years or more, while some even offer a lifetime warranty.
Frequently Asked Questions
What type of bed foundation can I use with the 4Sleep?
You can use any type of solid bed foundation including a new bed spring designed for a memory foam mattress. When choosing the right bed foundation, avoid products with an ample amount of open space, such as slatted platforms with slats greater than 3-inches apart, as it doesn't provide enough support to hold the mattress and it will eventually sag over time.
Should I flip this mattress?
No, the mattress has a designated top and bottom layer. However, you should rotate the mattress every few months to prevent creating permanent body indentations.
How do I clean the mattress?
Spot clean the mattress with water and a mild detergent by gently dabbing it. If you must, you can remove the mattress cover and wash it in a washing machine. However, the mattress cover should only be washed in cold water and should never be placed in a dryer, dry cleaned or ironed.
Should I use a mattress protector on the 4Sleep?
Yes, 4Sleep recommends using a mattress cover to prevent spills and accidents from damaging your mattress.
The Verdict
The 4Sleep bed is ideal if you are a stomach or back sleeper, or if you simply prefer a firmer bed. It sleeps much cooler than many similar memory foam products and it offers excellent pressure relief and edge support.
It does have slow response and little bounce but with its low price tag, the 4Sleep mattress is worth considering.